The workshops do not focus on problems but rather on how to recognise and break free of the unconscious habits of mind, to find a way to access peace and happiness.

We are becoming aware that we carry much more in our minds than we can in our arms. Many of us get caught up in either reliving the past or rehearsing experiences we think are yet to come, often anticipating fearful outcomes. Few of us know how to quieten our minds so we can live in – and respond to – the value of our life.
The incessant chatter of a busy mind seems to be more the norm as our lives speed up and more is expected of us each moment. We are often unaware of this chatter that with time becomes a habit. We begin to think it's normal. Is it any wonder that depression, stress and anxiety are some of the biggest issues in Australia? Few of us know how to be truly happy or how to access peace with ourselves or our circumstances.
Whilst therapy has its place, allowing us to share our pain with someone who cares, and help us to become aware, therapy doesn't take us far enough to break free of the habitual mind because at such times we can't hear clearly, no matter how hard we try. For most of us these habits are built up over years of repetition.
---
ABOUT THE WORKSHOPS
The workshops do not focus on problems but rather on how to recognise and break free of the unconscious habits of mind, to find a way to access peace and happiness.
To start the journey within, we have to start with clearing the cognitive field. This is the purpose of this workshop. The journey of change is deceptively easy. Yet it is also very hard. We will show you the first step, and help you, to rise above the unconscious never-ending chatter that we all struggle with. It takes time, trust, courage and persistence to learn how to do this rather than being driven by the incessant chatter of mind.
Group Encouragement & Support
Because the journey can be long and hard, it is most beneficial to have the support, encouragement and guidance from people who have been there and struggled through: people who are personally – and professionally - aware of the process. It is for this reason that the facilitators remain committed to this process for ourselves and for others. It is how we know that it works.

---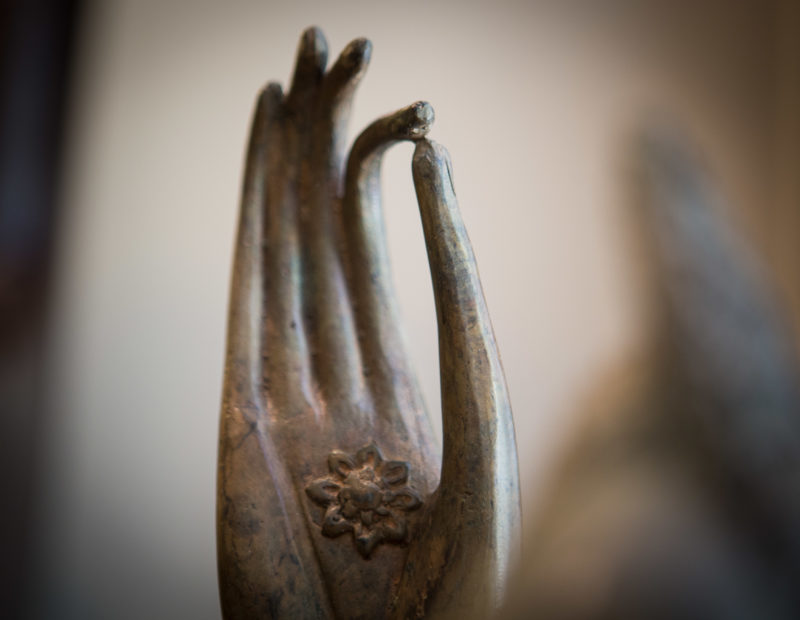 To escape what the mind has created we must build an inner structure of mental practice so the habitual mind lessens.
---
The Process
In a warm and friendly environment, the facilitators tailor the process for each participant, to ensure that each participant becomes part of their own solution (rather than part of their problem) and that they feel supported at every level.
The process is simple, supportive, non-confrontational and deeply caring and respectful. Although simple, the process is supported by many psychology and therapy techniques, as well as a strong foundation in mindfulness and meditation practice.
This technique has been found to be a very powerful yet gentle and safe strategy to afford people the opportunity to move from listening to hearing, to go beyond those spaces that get filled with imagining what is not being said. This then helps people to break free of the fears that have bound them, so that they can begin to resolve conflicts and access more enjoyment in their lives.
Outcomes
Participants describe being able to hear, see, and think more clearly. Participants also describe that all aspects of their life - their work, relationships, family dynamics - become easier as a result of the workshops and following the protocol.

---
SUPPORTED BY THE LATEST FINDINGS IN PSYCHOLOGY
Neuropsychology and neuroscience
Clinicial & Positive Psychology
Schema-focussed therapy
Strong foundations in mindfulness and meditation practice.
STRUCTURE
Based on over 45 years of meditation practice, the workshop series itself has been running since 2005 with outstanding success for participants. It has become so integral in some people's life that they have chosen to make the workshop a regular weekly commitment.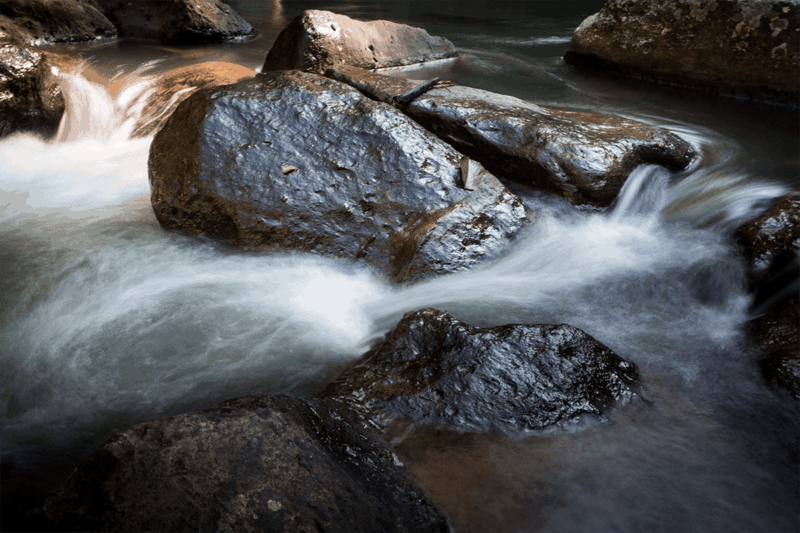 The evening workshops are held weekly for two hours. We ask participants to give us a minimum of eight weeks, to embed the tools taught in the workshops into their daily routine and in turn to start feeling a real difference in their life. Results are sustainable and long term for each participant. Many of our participants continue to attend, as it helps to validate their journey.

The workshop has a carefully designed structure that is unlike any other workshop you've ever encountered. It is non-judgemental and supportive in its approach, allowing participants to be themselves without fear. Each facilitator brings their unique and complimentary expertise to achieve this.

---
WHO SHOULD ATTEND?
The workshops are in great demand from clients who seek to not only overcome their emotional problems but to grow beyond this. Participants learn how to build resilience and to let go of being excessively driven to the detriment of their health, happiness, relationships and even their success.
The technique applied is useful in all situations and ameliorates against accumulated stress experienced by people which if left results in distress and eventually disease.
The workshops are of huge benefit for (or to people experiencing) the following:
The effects of mind on mental and physical health
People experiencing depression, any of the anxiety disorders, or stress
Support for people suffering a physical illness
Ease from injuries
Supporting medical treatment of medical illnesses
Preparation for, and recovery after, operations
Rebounding after a crisis
The role of mind in a troubled world and
Mind and the elusiveness of happiness
---
Facilitators
Roger Ballard is a meditation teacher, healer and author of the book The Way of the Carrot. He has been working in this field for over 40 years, having studied many different meditation disciplines from around the world. He developed the 'neutral solutions' and the process of training the mind in his personal search for an understanding the role thought plays in creating vibrational dents in our lives.
Anne Tierney has over 35 years' experience in the medical world initially as a Nurse, and later educating carers, specialising in palliative care, oncology and aged care. She has worked extensively with Roger to help facilitate the letting go of fear at an unconscious and physiological level.
Naomi Bickley is a clinical psychologist and executive coach who has been working closely with Roger since 1997, initially for guidance and support in finding peace and happiness. She has found this approach, coupled with her clinical psychology training and knowledge of new developments in positive psychology and neuropsychology, to be a most powerful approach to facilitate the breaking free of life exhausting negative patterns, and effecting long-term happiness and freedom.
---
To find peace, first we must facilitate the letting go of fear
— Roger Ballard
DURATION

8 week-course (we ask for you to give the process 8 weeks before you decide if it works for you).
The workshops have a rolling start meaning that you can start whenever you wish, as long as you let us know when you plan to commence. We also ask you to attend all 8 sessions, preferably on consecutive weeks.
FEE & Rebates
The workshop cost is $135 per week (Total fee includes a free copy of the book: 'The Way of the Carrot. A Layperson's Guide to Finding Peace', written by Roger Ballard, the lead facilitator).

Rebates are available through all Health Insurance companies, ranging from approximately $25 to $45 per week, depending on your level of cover.

Medicare rebates are also available if you have a referral from your GP or Psychiatrist to see Naomi Bickley. Your referral will allow you to have both 6 + 4 individual sessions and 6 + 4 group sessions per 12 months.